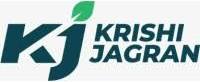 Krishi Jagran, was founded by Mr. M.C Dominic on September 5 1996 in New Delhi; is the pioneer agricultural magazine in India, which has entered the Limca Book of Records for being the largest circulated agri-rural magazine in the country with a combined readership of more than 10 million. We have 23 editions in 12 languages (Hindi, Malayalam, Assamese, Bengali, Gujarati, Kannada, Marathi, Odia, Punjabi, Telugu, Tamil and English as Agriculture World) with the presence in 22 states. The magazine disseminates India's agricultural potential through our website www.krishijagran.com, hindi.krishijagran.com, malayalam.krishijagran.com, Krishi Jagran Mobile App, Facebook pages, twitter, LinkedIn, Instagram, Youtube and what'sapp.

Krishi Jagran is an exclusive platform for sharing knowledge with farmers, scientists, business groups and administration for better rural India.

Vision
- To educate the Indian farmers about the progress that agriculture is witnessing in India and to make them aware of using the modern technologies and products in the farm.
- Serve as a responsible interface between the industry and the Government and also between the Industry and Research Institutions/Farming Community and NGOs.
- To support the use of agrochemicals in a judicious way and also to promote organic farming for sustainable agriculture.

Mission
- To connect the farmers with experts in research, technological advancement in agriculture and allied sector.
- To act as a platform for the dissemination of knowledge for the betterment of agriculture and allied sectors.
- To contribute for the development of agriculture and allied sector by introducing them to various schemes and polices through Krishi Jagran network.
__________________________